NOVEMBER 2012
One Thousand Gifts (by Ann Voskamp)
I've taken the 1,000 Gifts Dare for 2012... and I am already to number...
November 2012
Today I find JOY in...
3 gifts eaten: 1. last pieces of almond crusted torte w/morning coffee 2. last leftovers of roast, potatoes & carrots 3. fun size MILKY WAY (which is too small!)
898. actually taking Halloween decorations down this morning! NOVEMBER 1st!
899. feeling a bit broken up - feeling okay about it
900. getting excited about Thanksgiving!
3 gifts worn: 1. my Scottie dog red jammies 2. a smile due to hope in a storm 3. extra clothes for a walk on a
cold, windy day
902. cold, cold air for a walk
903. one of the fastest EVER Worship Arts notes :)
3 gifts that start with an "N": 1. numbers (love caller ID) 2. NUK - paci's that I used for MY kiddos 3. new - His mercies every day!!
905. apology to a loved one -
which was easier since I've tried to do that over the years
906. completely comfortable w/the LOML on a no plans night
3 gifts gathered, given, good: 1. eggs in the hen house 2. farm fresh eggs from my neighbor, Ruthanne 3. the Love that will not let me go!!
907. faithful spouse who's a friend
908. shower for a friend with LOTS OF PINK
909. early night on a short day :)
MY SISTER DEBBA's BIRTHDAY
3 gifts acorn - small:
1. actual acorns decorating my Thanksgiving table 2. my faith - might be small but still POWERFUL! 3. the part in my dryer that would have costed $300+ if not under warranty!
910. dryer man & a warranty
911. Koko chomping a mole :)
912. harvest time for the corn!!!
Tues 11/06
3 gifts government: 1.
Rich heritage of our country's founders & leaders 2.
Freedom to discuss political differences 3. Privacy in voting
913. standing in line for over an hour to vote with my 22yo daughter
914. Photobucket & a pic of my cousin's sticker
915. Netflix & Tylenol PM
Wed 11/07
3 gifts from your window: 1. over a mile of gorgeous, freshly harvested cornfield 2. bright, bright sunlight to bring cheer 3. colorful leaves sheltered from the wind by the outside trees in the patch of woods east of us :)
916. the sound of my husband getting ready for work
(coffee maker, shower, catching the morning news, etc.)
917. understanding friends
918. the love that seeks me through pain
Thurs 11/08
3 gifts sweet, salty, sipped: 1. Cyndee Sundae 2. ocean spray on my face 3. coffee from a mug
919. letting go of "certainty" - a daily discipline of mine
920. craisins at this time of year!
921. a Cyndee Sundae
Fri 11/09
3 gifts harvest: 1. remains of harvested corn all over my lawn :) 2. smell of newly plowed ground 3. fields of corn awaiting harvest
922. having dinner fixed for me by the LOML while I sneak old photos of him onto Facebook
923. pictures from the past
Yep, that's the LOML in the middle!!
924. an (healthy) obsession w/sunset (and sunrise)
Sat 11/10
3 gifts found in Bible Reading: 1. abundant living guaranteed 2. no more condemnation 3. patience for EVERY person to find Him
925. special delivery all the way from the mountains of North Carolina
926. the LOML putting up lights before our Thanksgiving guests get here
927. memories of the past - captured on a FULL phone
Sun 11/11
3 gifts of rememberance: 1. Sunday mornings as a little girl 2. words to OLD hymns which bring incredible confort on sleepless nights 3. the big smile of my dad!
928. making it to church & being blessed immensely
929. incredible prayer session organized on Twitter & Facebook for our own, Pastor Jim Lyon, while he was facing religious persecution in India!
930. remembering our veterans!
Mon 11/12
3 gifts at noon: 1. Joanne 2. coffee & donuts which Joanne brought 3. a blazing fire on a very cold day
11am snow storm - no visibility
1pm bright & sunny - seeing for miles
931. experiences & wisdom of a dear friend (one of my mother's peers)
932. being powerless for 7 hours
933. writing what's on my heart - blogging!
Tues 11/13
3 gifts behind a door 1. the robes I got the LOML & I for Christmas last year 2. food on the shelves of my pantry 3. a big closet full of warm clothes
934. lunch w/a friend at Gaither's Family Resource Center
935. getting a new license & missing the way I used to look - oh well
936. driving country roads to get home - LOVE it!
Wed 11/14
3 gifts silent: 1. morning prayer time 2. living in the country 3. being home after a NOISY work shift with kids!
937. starting a job - which made the LOML happy!
938. meeting a sweet lady - Miss Marie at North Kids Day Care
939. in bed by 7pm - seriously worn out!
Thurs 11/15
3 gifts golden: 1. my wedding bands 2. the wedding band of my maternal grandmother which I wear w/my own bands 3. the color of winter wheat when ready to harvest
940. Taking a friend to the airport then, following "a couple of chickens out for a ride" as I drove home
Fri 11/16
3 gifts hard eucharisteo: 1. my little part-time job 2. the not knowing... yet trusting 3. broken families - how to mend?
943. music - which I get to listen to for hours on Fridays!!!
944. spaghetti dinner with Jessica & the LOML <3 font="font">3>
945. Winning!
The LOML is a walking dictionary.
I revel in beating him every once in awhile!
Sat 11/17
3 gifts laughter: 1. my HILARIOUS husband always keeps me laughing 2. silly jokes & pic's on Facebook 3. the way my heart melts when I hear a child laugh
946. coffee & danish in bed beside the LOML
947. a very well-timed AmVet's call!! CLEANING!!!
948. a long day FULL of work... and accomplishment!
Sun 11/18
3 gifts made, shared, passed on: 1. a few Thanksgiving drawings I saved from when the kids were little 2. prayer with my church family 3. things from our "cabin" on Yellow Creek Lake
949. Orchestra Sunday!!!
950. transforming Tyler's room!
951. a hard working husband!
Mon 11/19
3 gifts autumn: 1. the Bradford pear getting prettier every day! 2. cold air - hot sun 3. getting ready to celebrate Thanksgiving with family & friends
Our Bradford Pear tree is gorgeous
952. sunrise!
953.
finding out that I failed to SAVE over a week of my JoyDare List :/
Hmmmmm... not sure how that's a good one... but, I'm trusting Him :)
954. my Monday is a Friday (for the work week)
Tues 11/20
3 gifts of traditions: 1. The LOML baking pecan pies 2. Cranberry & ginger ale punch 3. Christmas music blaring while house is redecorated for Christmas on the day after Thanksgiving!
955. a working washer & dryer
956. CCM being relatively close - and KIDS HOME!!
957. my bed... at 2am (Wed morning)... after a long day!
Wed 11/21
3 gifts family: 1. by birth 2. by choice 3. by re-birth in Christ
958. bacon cooked outside on the grill = no smelly house for days
959. big closets - to hide the last minute junk :)
960. family here for Thanksgiving
dinner at Real Hacienda
aka El Maya Riviera or something like that!
Thurs 11/22 THANKSGIVING DAY!
3 gifts grateful: 1. faith 2. family 3. friends
961. watching the Macy's Thanksgiving Day Parade with seven people & a cat in our bedroom - what!!!
962. awesome cousins for my kids!
963. blessed Thanksgiving honoring old traditions & making new!
Fri 11/23
3 gifts only in Christ: 1. Light of the world! 2. bridge to heaven 3. re-birth
964. gathering together in the morning in PJ's & loving it! BIG BREAKFAST :)
965. 50th anniversary of the Lighting of the Tree on Monument Circle
966. all three brothers under MY roof - 1 on the couch but... that's cool
Sat 11/24
3 gifts humble: 1. a new friend 2. the birth of our LORD 3. what our homes should be to all
967. movie marathon with Kelsey, Tyler & the LOML
968. taco fiesta for Kelsey
969. to bed before 2am :D
Sun 11/25
3 gifts ugly beautiful: 1. mistaken times 2. hurts written down & pinned to the cross for prayer 3. thankful for him in our lives (KAkin)
970. Holy, Holy, Holy played by a trombone & a french horn
The ONLY close-up I got!
A better shot :D
971. a house full of family & friends!
972. a cat nap (between activities)
Mon 11/26
3 gifts preparing: 1. Coffee & scones for house guests on Thanksgiving morning. 2. Taco feast Sat. night for Kelsey
& family. 3. Omelettes, fruit salad, juice, coffee, toast & more for traveling family members this morning for Justine & Greg
973. big breakfast send off for LOVED ONES!
Solomon helping Uncle Greg after breakfast
974. farm fresh eggs!
975. NEW COMPONENT to my job!!
Watching four elementary students respectfully lower & fold the American flag
gives a whole new meaning to "It's the thought that counts."
Tues 11/27
3 gifts handmade, held, happy:
976. a foggy frosty start to the day
977. the passion I have for Women's Ministries - it energizes me!
978. early to bed - which i can do now that i no longer have young children :)
Wed 11/28
3 gifts community: 1. Voices of Praise Choir 2. Book Club friends 3. WomMinLeadTeam
979. talks on walks...
Good Luck to Miss Charlotte - who's competing at the Indiana State Fairgrounds this weekend
at the Hoosier Beef Congress!!! She's one of my neighbor-cows :)
980. music & lyrics that touch my heart!
Thurs 11/29
3 gifts red: 1. cozy throws in family room 2. winter china 3. His blood that washes us clean
981. custom made coffee for me - by the LOML
982. a working washer & dryer!!
983. leftovers for dinner!
Fri 11/30
3 gifts astonishing! 1. the wonder of sunset 2. the energy received from just SEEING & recognizing who the Giver of ALL Good Gifts is 3. renewal in strength
984. Worship Arts note done early
985. great day at work - enjoy meeting parents & kids at front desk!
986. easy Friday evenings w/the LOML!!!
NOVEMBER 2012 #1000Gifts #JoyDare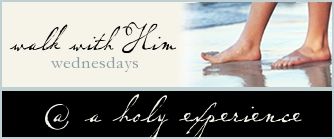 I've taken the 1,000 Gifts Dare for 2012... click on the name of each month below for each one...
NOVEMBER 2012
One Thousand Gifts (by Ann Voskamp)