DECEMBER 2012
One Thousand Gifts (by Ann Voskamp)
I've taken the 1,000 Gifts Dare for 2012... and I am already to number...
December 2012
Today I find JOY in...
3 gifts white: 1. whipped cream in my coffee 2. empty plate after eating my scone 3. snowflake decorations - in a box, soon to be put out
987. SATURDAY MORNINGS!
988. working on Christmas things around the house
989. Sam's Club w/the LOML - haven't been there in AGES!
Sun 12/02
3 gifts bright: 1. Star Power 2. the light of friends 3. hope for the future - if only because of complete trust in God!
990. a peace that made no sense
991. loving friends & family... and new acquaintances
992. the gift of new life
Mon 12/03
3 gifts shining: 1. the Christmas lights outside my home 2. smiles of children as they climbed on the bus 3. Christmas lights as I drive home from work in the dark
993. a pensive mood for a Monday... hope for the future
994. my notes on the Excel file i created to remember the parents at North Kids - "big burly man w/red hair" etc!!!
995. forgetting we were having a house guest - LOL! Glad the room was ready!
Tues 12/04
3 gifts circling, crowning, crafting: 1. a group of prayer warriors & friends 2. royalty news of baby coming 3. North Kids Christmas tree decorations
996. breakfast w/a sweet friend... and house guest!
997. stuck home with Sollie - I wish!
998. seeing sunset thru day care window
Wed 12/05
3 gifts silver: 1. the small band of silver on my grandmother's wedding band that I wear beside my own 2. the colors of Christmas 3. my husband's silly affection w/metals!
999. walking along country roads in the COLD!
1000. being SUCH a literal person (and airhead) that it never occurred to me that 3 thanks for 365 days would equate to MORE THAN 1000!!!
1001. taking pics of Christmas lights in Edgewood for Kelsey :D
Thurs 12/06
3 gifts sweet: 1. coffee w/whipped cream 2. friends over the years & new ones too 3. news that i get tomorrow OFF :D
1002.
news that I get tomorrow off! can't wait to see my son complete
1003. getting excited about tomorrow's competition
1004. Friday work done by Sunday night... thoughts of God's Faithfulness
Fri 12/07
3 gifts from Your Savior: 1. salvation 2. hope 3. peace
1005. an extra morning having the LOML home!
1006. traveling mercies as I flew over to Dayton!
1007. God given talent & a son who is loving college!
Sat 12/08
3 gifts hung, held, heard:
1. Christmas & snow pictures on my walls 2. the memory of my father (today would have been his 85th birthday 3. the light breathing of the LOML as he sleep beside me - when he says he's watching the movie with me!
Apparently my husband is friends with the Grinch -
part of the 2nd spirit ensemble of A Christmas Carol 2012
My neighbor horsies, Lady & Eddy
this gift made ALL the difference
Bring your infants to HighChair Bar in the Mounds Mall.
Serving milk & finger foods!
So grateful to my friend, Kimberly,
for helping me make a special event of
Jessica's review!
I hate leaving the house at night.
But, seeing a beautiful sunset does help some!
We matched this year :)
A line at the new bird feeder :)
DECEMBER 2012 #1000Gifts #JoyDare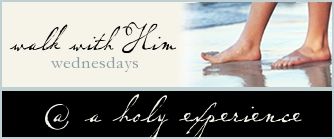 I've taken the 1,000 Gifts Dare for 2012... click on the name of each month below for each one...
DECEMBER 2012
One Thousand Gifts (by Ann Voskamp)