JANUARY 2013
One Thousand Gifts (by Ann Voskamp)
I've taken the 1,000 Gifts Dare for 2013... and I am already to number...
January 2013
Today I find JOY in...
3 gifts heard: 1. snoring of the LOML while I watched "When Harry Met Sally" 2. the cat purring sitting on the headboard 3. the news of baby piglets being born this morning :)
1079. a night that ended around 4am -
however, the LOML was asleep beside me around 3am :)
1080. nowhere to go - nothing to do :)
1081. visiting brand new neighbor baby piglets :D
Born on 01/01/13 - 8 baby piglets to Chesie
(a Cheshire White)
Wed 1/02
3 gifts outside, inside, on a plate:
1082. covered with THICK frosting of frost today & a wonderful walk about
1083. warm hog barn full of sights, sounds & smells!
1084. awesome leftovers for the LOML & I... warmed up after 1st day back to work!
Thurs 1/03
3 graces I overheard:
1085. HEARD: the YouVersion on my iPad - reading aloud the word of God!
1086. HEARD: children playing & getting along by giving apologies
1087. HEARD (and FELT): my friends not giving me a hard time when I cried at the death of one of the little piglets
Fri 1/04
HAPPY 23rd BIRTHDAY TO OUR DAUGHTER TODAY!!
3 gifts old, new, blue:
1088.
A gift
OLD
... the house down the road which is over 150 years old... and such a beautiful place to see each day when I walk or drive somewhere :D



1089. A gift NEW... Chesie's baby piglets (born on the first day of the year) doing better (most of them)...
1090. A gift BLUE... the color of the sky on a snow-covered day...
Sat 1/05
3 gifts of something I'm reading, making, seeing:
1091. READING - the Bible through in 2013 :D
1092. MAKING - new resolutions
1093. SEEING - God working all around me! SO GLAD TO BE DRIVING BEHIND MY VERY PREGNANT DAUGHTER WHEN HER CAR STOPPED WORKING & STARTED SMOKING!!!
Birthday present for the mother
of a soon to be here daughter :)
Sun 1/06
3 gifts your bag, your fridge, your heart: 1. pictures of loved ones 2. FOOD - many don't have that 3. assurance of a hope & a future!
1094. church & breakfast with Tyler & Kelsey
1095. a Sunday afternoon nap
(despite an unhappy husband over the play-off games)
1096. a safe (yet very quiet) drive to/from Cinci to drop the kids off
Mon 1/07
3 graces from people you love...
1097. GRACE from my husband who loves me despite my winter blues
1098. GRACE from my girlfriends who read my "brief updates" that usually aren't that brief!
1099. GRACE from friends who understand that my husband is obsessed with his HiDef TV & wanted to bring his flat-screen over for the Notre Dame/Alabama game :O
Seriously? Take a TV over to friends' house?
Tues 1/08
Dusky light, surprising reflection, lovely shadow... 1. the sunsets in my new location 2. the stream along my walk 3. the long shadows that cover the snow on the lawn
1100. lunch w/daughter & the LOML
1101. contractions & cramps that calmed down!!
1102. loving children who might be needing some extra love!
3. sins forgiven & cast further than the east is from the west!
1118. text from a friend just to check up on me
1119. making kids smile by being "Mrs. Frizzle"
1120. Downton Abbey with the LOML
Tues 1/15
3 gifts worn, given away, shared: 1. layers to keep warm in NorthKids van! 2. hugs to kids who don't seem to get enough 3. stories about childbirth with my soon-to-be-a-mom daughter
1123. being worn out from a busy day (sounds bad but, really a blessing!)
JANUARY 2013 #1000Gifts #JoyDare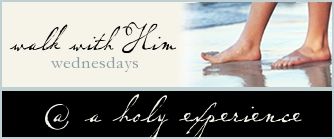 JANUARY 2013
One Thousand Gifts (by Ann Voskamp)